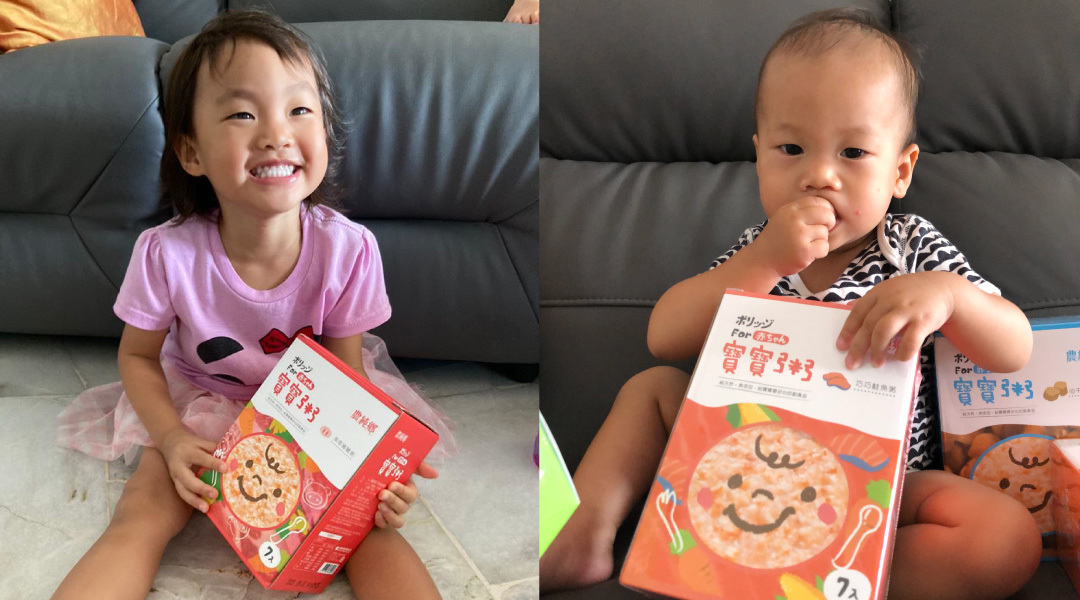 In Taiwan, ready-made baby food is very common, so do baby porridge. But why do I choose NongChunXiang instead of other brands?
There are two main reasons. First, when I was pregnant, I consume NongChunXiang Chicken Essence and I liked it very much. Like the non-greasy and the pure taste. Second, it can be stored at room temperature.
Most brands of baby porridge must be stored frozen but only NongChunXiang baby porridge could be stored at room temperature!
Why food gets spoiled?
Because there are many "microorganisms" that causing the food to be "contaminated" and "destroyed". Usually, fish, meat, fruits and vegetables have the most obvious effect of bacteria; while grains products have the most significant effect of mold.
If you want to preserve food well, you must find a way to keep these microorganisms away from the food, and low temperature inhibits bacteria, and putting food in the refrigerator is one way. The process of NongChunXiang baby porridge is high-temperature sterilization. In addition, NongChunXiang uses aseptic packaging to further prevent microbial access.
High-temperature Sterilization v.s. Low-temperature Antibacterial
What is the difference between high temperature vs. low temperature, sterilization and antibacterial? The most obvious is the number of bacteria.
Below are two inspection reports. On the left is NongChunXiang baby porridge, because it has been sterilized by high-temperature, the test result is negative, and there is no bacterial count; on the right is other brands, which needs to be frozen or refrigerated and adopts low-temperature antibacterial method. The test contains bacteria.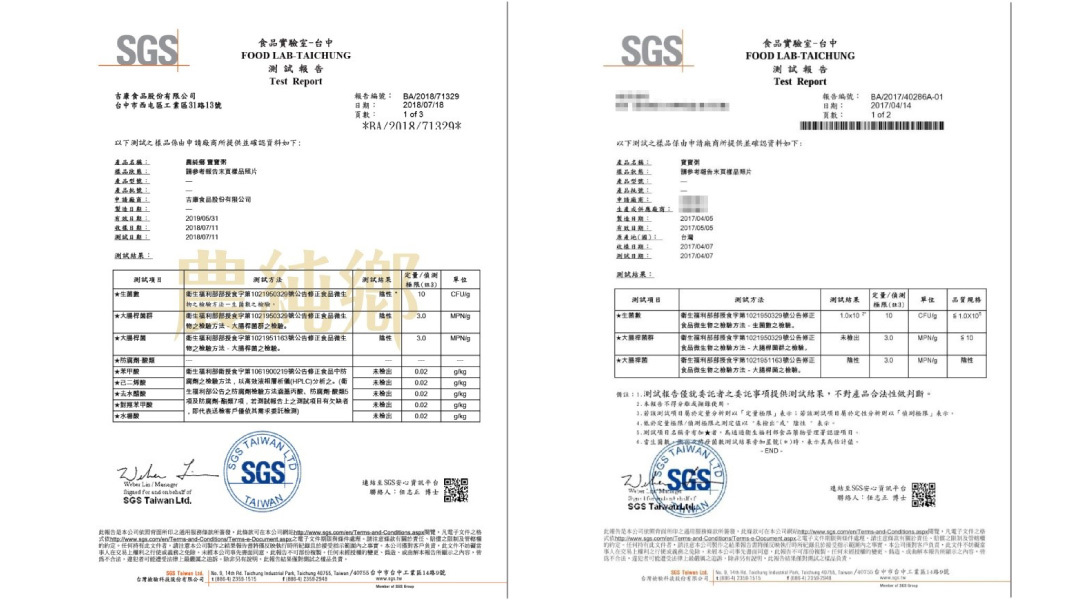 After these explanations, I believe everyone understands the difference between "bactericidal" and "bacteriostatic". And this is why NongChunXiang baby porridge can be stored at room temperature. The process of high-temperature and high-pressure sterilization is complicated, but NongChunXiang insists on doing this to ensure the safety of the products so that babies and mothers can feel at ease.
The ideal baby food for busy and lazy mum
With two children, in addition to cooking for the family every day, but also cook for children, I feel tired and busy. When dining outside, it is troublesome to bring many things; when you go out, worry that your husband can't cook well at home. For these reasons, baby porridge is the savior for me and my husband. The time saved, being able to spend time with elder daughter. Also, make me more relax and happier.
I sincerely recommend NongChunxiang baby porridge to everyone, so that children can eat happily, and parents can also relax a lot!