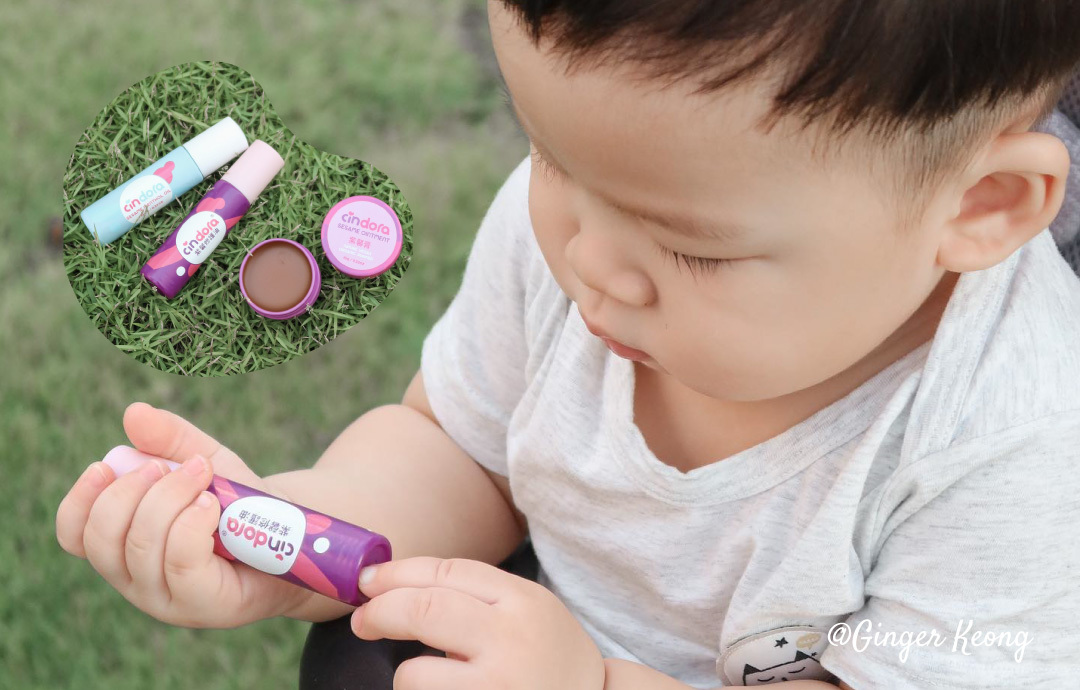 We all know that baby's skin is delicate. Xiaoli's skin is not a sensitive skin type, but he has also experienced drool rash, milk rash, etc… So we still very careful to take care of his daily skincare.
Cindora Sesame Ointment, a multi-purpose skin ointment that highly recommends and with a high repurchase rate in Taiwan. I have to say that I fell in love with this ointment and the scent of sesame oil too after using it about two months ago.
Natural and mild, suitable for newborns, pregnant & breastfeeding mothers, and G6PD
The raw materials used in Cindora Sesame Ointment do not contain preservatives and are certified by SGS that do not contain heavy metals. The sesame ointment has passed the IRB clinical trial test that the ointment is natural, safe, mild and non-irritating! Can tell that Cindora very much cares about safety, right?
It is safe for newborn babies, pregnant and breastfeeding mothers, and G6PD. Also, you do not need to worry too much even if the child accidentally licks or rubs into their eyes.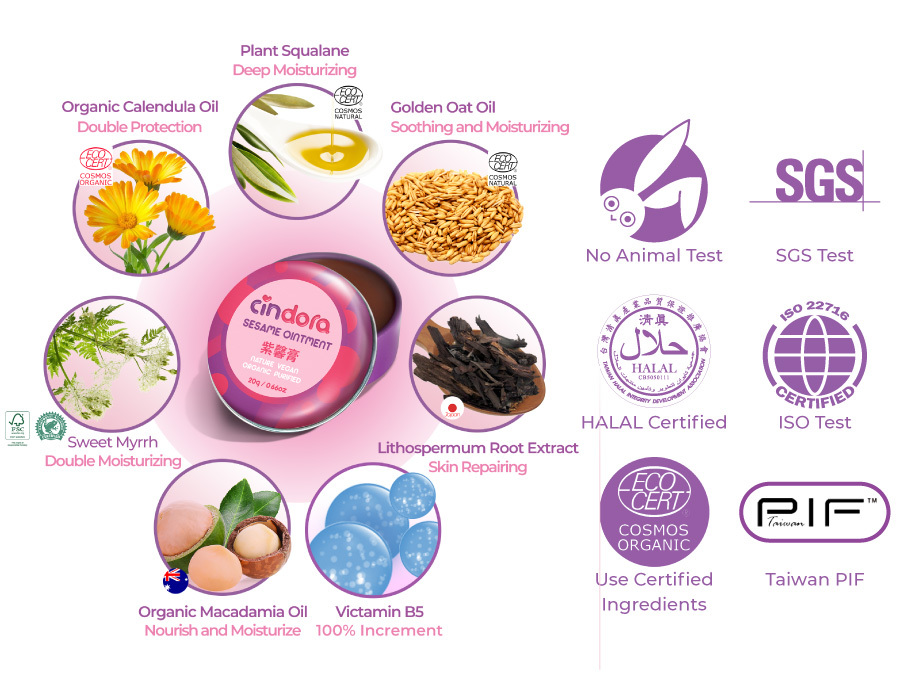 I use Cindora Sesame Ointment when getting mosquito bites, or when I feel my neck is itchy, it relieves the itchiness very fast. Sometimes, if Xiaoli scratches his skin, I apply Cindora Sesame Ointment to help his skin get repairing too.
Cindora sesame ointment and sesame skin oil are using the first graded cold-pressed black sesame oil as the base. When you open the cap, you will smell the sesame oil fragrance. I don't like to eat sesame oil dishes, but this smell can prevent mosquitoes, it also gave me a sense of naturalness and peace of mind, especially after I knew the brand story.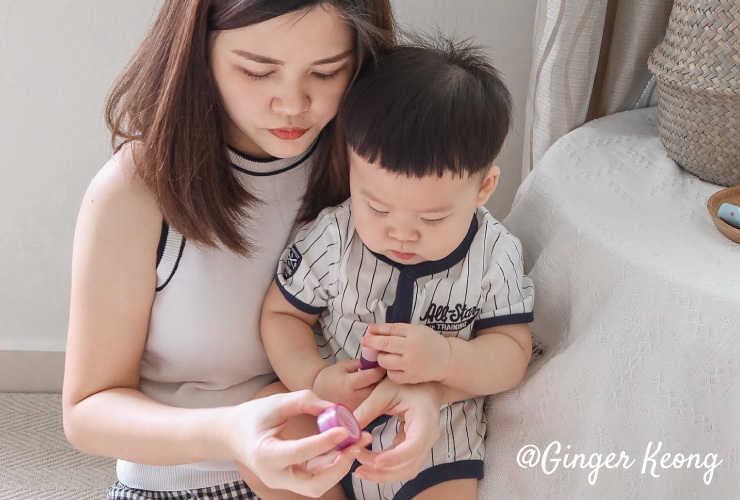 I knew Cindora sesame ointment about 2 years ago. The brand originated from the founder who made skin care products for her daughter to relieve her daughter's eczema skin. This sesame ointment was natural and effective, and it spread and became well-known in between mummies, and she started the road of entrepreneurship. Till now, Cindora has already being a well-known mother and baby skincare brand and also has own factory. Yes, the brand originated from mother love ❤️
When shall we use the sesame ointment? I will say this is a multi-purpose skin ointment for mothers.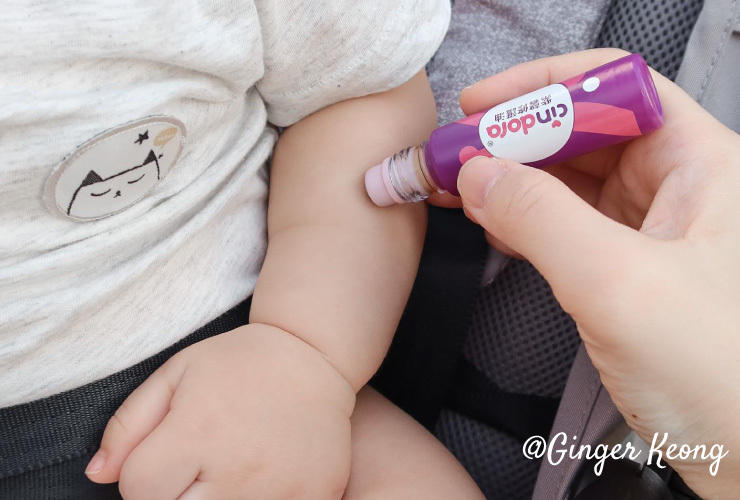 It can be used for mosquito bites, drool rash, unknown rashes, nappy rash, dry skin, cracked heels, scratches, even for skin repairing. You can use it to prevent mosquitoes and insect bites too. Basically, can priority use the sesame ointment to solve and soothe most skin discomfort.
What is the difference between the three bottles in the picture?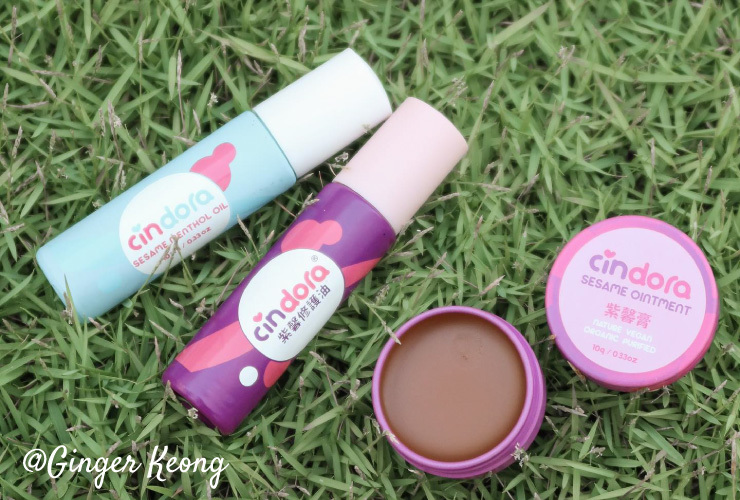 1. Cindora Sesame Ointment: Ointment, has added organic beeswax.
2. Cindora Sesame Skin Oil (the purple bottle): Skin Oil in a roller bottle. The ingredients and effect are the same as sesame ointment, but the skin oil has no organic beeswax, so it is oil texture.
3. Cindora Sesame Menthol Oil (the blue bottle): Skin Oil in a roller bottle, added with peppermint essential oil, has a refreshing and cool feeling, only suitable for children over 6 years old, pregnant and breastfeeding moms are not recommended to use this ya!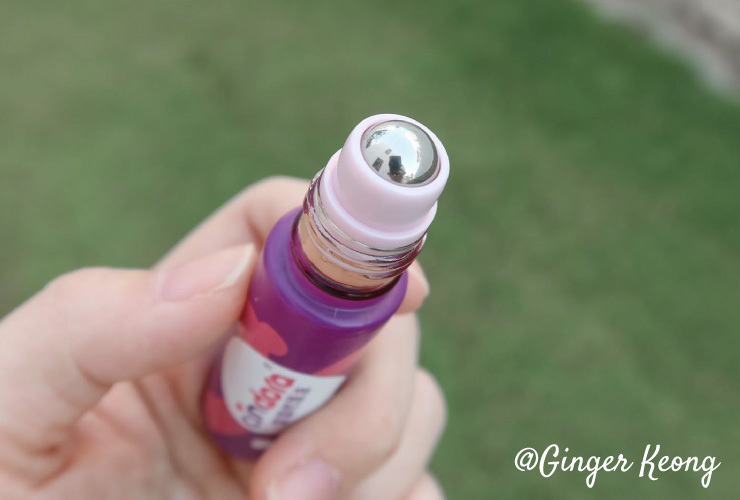 If you want to compare sesame ointment and skin oil, I think the skin oil is more convenient to bring out, and the ointment is suitable for home use. If your child or any family member has sensitive skin or G6PD, or is often troubled by mosquitoes, rashes, dry and itching, trust me that Cindora sesame ointment, sesame skin oil, and sesame menthol oil will be your good helper!